MANAGING DIRECTOR BODEGA CATENA ZAPATA, ARGENTINA & USA
Managing Director Bodega Catena Zapata and Catena Institute of Wine Founder and Board, Argentina & USA
Dr. Laura Catena is a fourth-generation Argentine vintner, physician and author. Catena was born in Mendoza and spent her childhood with her grandfather Domingo at the family's winery in the small village of La Libertad. Laura graduated magna cum laude from Harvard University in 1988 and has a Medical Doctor degree from Stanford University. In 1995 Laura joined her father Nicolás Catena Zapata at the family winery and founded the Catena Institute of Wine with the vision of making Argentine wines that could stand with the best of the world.
She is currently managing director of Bodega Catena Zapata and works closely with Alejandro Vigil and Luis Reginato to make the vineyard selections and blends for the family's wines. Laura is also founder of her own Luca Winery in Mendoza, Argentina, as well as a practicing part-time physician of Emergency Medicine in San Francisco. Laura splits her time between Mendoza, Argentina and San Francisco, California.
Dr. Laura Catena has been called "the face of Argentine wine" for her active role in studying and promoting the Mendoza wine region and Argentine Malbec. Laura's life obsession is to learn more about high altitude viticulture, the vineyard soil microbiome and wine ageability.
In 2010 Laura Catena released her book Vino Argentino: An Insider's Guide to the Wines and Wine Country of Argentina (Chronicle Books.) Spanish and Portuguese translations followed in 2011.

Laura and her book have been featured in Oprah Magazine, the New York Times, The Wall Street Journal, The San Francisco Chronicle, La Nación, Town and Country, Decanter Magazine, Saveur Magazine, Food & Wine Magazine, Wine Spectator, Vinous, Wine Enthusiast, Wine Advocate, Wine & Spirits and many others.
MEET OUR WINE DREAM TEAM!
Founder of A Table For Two.
After a long and diverse career as an entrepreneur, former athlete, radio host, and 3-time CEO, Antoine decided to go back to what he enjoyed most: Food & Wine and Media. He created A Table For Two a multi-format content creation house. Using the thread of Food & Wine, he not only helps the audience discover and understand other cultures but also engages them in related issues such as the Environment, Climate Change, Sustainability, or Diversity.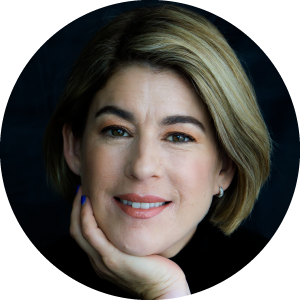 Founder and CEO of Trois Noix, Napa Valley.
As a 2nd generation winemaker, Jaime initially spent 24 years in Europe before returning to Napa. Moving to Europe, she didn't work in Wine directly. Only after a career as a London theatreland actress, and earning her MBA from INSEAD, did she return to the World of Wine. First, she taught the French how to sell their wines. Then upon returning to Napa, she continued carving her own path. She created Trois Noix a wine that she wants to use as a platform for change.
Founder and Chairman of Top Selection Wines and 9elmswines, London.
Akos's life reads like a John Le Carré novel. Hungarian born under the Soviet occupation, raised in Algeria in the '70s, and trained as a special force he witnessed the Fall of the Berlin Wall from inside. Then he left for Western Europe and started working in Wine and Spirits. After earning his MBA from INSEAD, he moved to London where he founded Top Selection Wines. Since 2018, Top Selection has been the recipient of the UK Fine Wine Merchant of the Year award given byUK sommeliers. A first.
TANISHA TOWNSEND
LICENSED TO TASTE
Chief Wine Officer of Girl Meets Glass, Paris.
Born and raised in South Side Chicago, Tanisha was not predestined to the World of Wine. In fact, she started studying cyber forensic. Then serendipity struck twice. The first time was at a Wine Festival in Washington where she asked all the wrong questions possible (so she can relate if you are new to Wine) but was still fascinated by this beverage. The second time was to move to her dream city of Paris. Going to the "Old World" and fulfilling her Wine dream, she pursues her mission to teach and educate about wine.
The Talk-Show that removes your wine anxiety.
WHAT IS THE SHOW ABOUT?
Running every 3 weeks, The Wine Hour is a show on the Wine World. Built around 3 segments, the show offers an entertaining yet insightful approach on wine-related topics and issues. You don't need to be an expert to enjoy it. Though it is broadcast on Zoom, the show is made to be listened to. So grab a glass of wine, sit back, relax and enjoy!
WHO IS THE SHOW FOR?
If you love or are interested in Wine but you are not necessarily an expert, then this show is for you! The main idea is that you can enjoy Wine whatever level of knowledge you have. So, if you are curious and want to discover more about Wine, tune in.
THE THREE SHOW SEGMENTS
UNCORKED
In our first segment, Uncorked, our team of Wine Experts, Jaime Araujo, Akos Forczek and Ray Isle (from time to time), deliver comments on current trends from the Wine industry, market and personalities.
LICENSED TO TASTE
In Licensed To Taste, our second segment, Tanisha Townsend will talk about Wine in a friendly, introducing wine regions, or grapes among other topics. She will also answer your wine questions (not necessarily related to the show's topics).
HAVE A DRINK WITH ME
In our last segment, Have A Drink With Me, your host, Antoine Abou-Samra, has a relaxed conversation with the show special guest(s).
SCHEDULE
The Wine Hour will run every three weeks on Thursday at the following time:
20:30 UK / 12:30 PST / 15:30 EST / 21:30 CET
WHERE TO LISTEN
The Live Podcast will be aired on Zoom. Registration is mandatory.